We are finished foaling for 2022!

We are expecting 2 foals in 2023. Many of our foals and youngsters are offered for sale. Ask about special in-utero pricing and custom breedings! If you see a horse you like and it is not on the sales page, please contact the farm and we can discuss options and availability.
Please follow these links or check the sitemap to find a complete list of our 2021 foals 2020 foals, 2010 foals, 2009 foals, 2008 foals, 2007 foals, 2006 foals and 2005 foals.

Phailin foaled a dark bay filly on May 12! Poppy is by the Elite Stallion Buddenbrock. She is paternal half-sister to Cara Bella, one of our most successful broodmares from the past!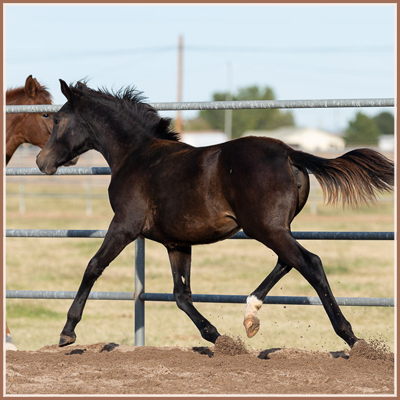 On April 17 Reflexion (aka Xion) delivered a leggy chestnut colt by Apollo Sun! Resonance will be offered for sale to a lucky buyer!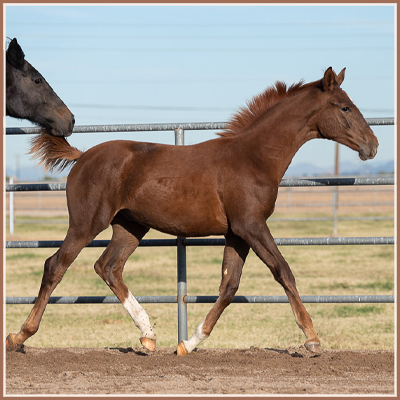 Amara foaled a gorgeous, flashy filly in the early morning hours on March 30.. Asia inherited the splash gene from her sire, Hirtentanz, and has lovely stockings and even a belly spot!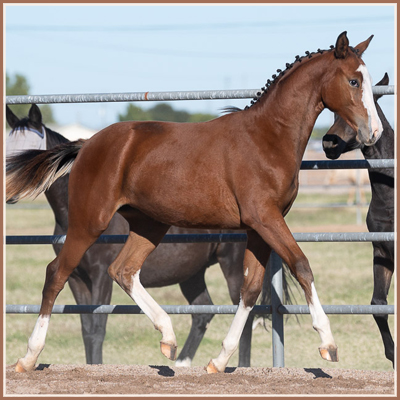 There's someONE new under the sun at...