We are finished foaling for 2021!

We are expecting 3 foals in 2022. Many of our foals and youngsters are offered for sale. Ask about special in-utero pricing and custom breedings! If you see a horse you like and it is not on the sales page, please contact the farm and we can discuss options and availability.
Please follow these links or check the sitemap to find a complete list of our 2020 foals, 2010 foals, 2009 foals, 2008 foals, 2007 foals, 2006 foals and 2005 foals.

Prada had a tiny little girl on May 15! Little Posie is considered dysmature and was born weighing approximately 40lbs. After some initial care and plenty of stall rest for her bones to finish growing, she is doing very well!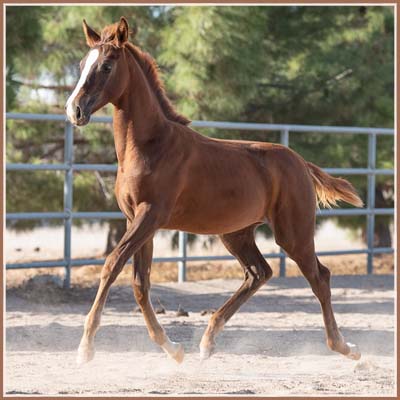 On April 12 at the convenient time of 8:45pm Regan delivered a tall, leggy filly by the Oskar son, Zoltan Q! Rogelia de la Vega was bred and is owned by Kate F. Congratulations Kate!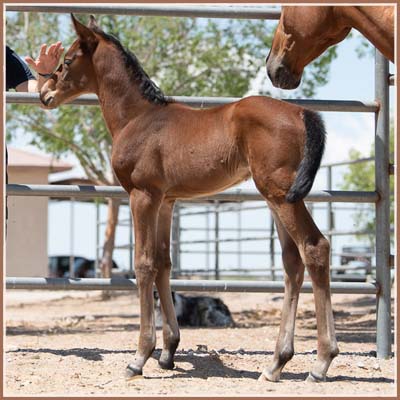 Maiden mare Reflexion, or Xion, as she is known around the farm, had a colorful filly at 11:30pm on April 8, 2021. Remy is dark bay and white by the stallion Lord Cosmo. More photos coming soon!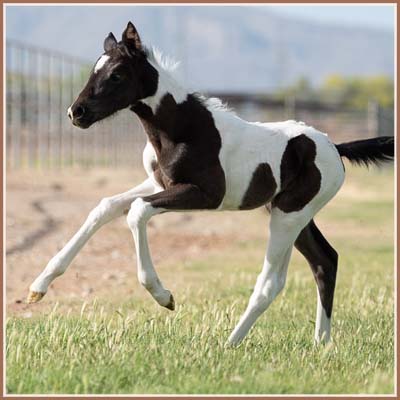 There's someONE new under the sun at...